Books for the Children of the World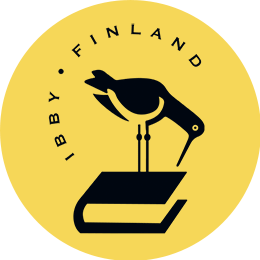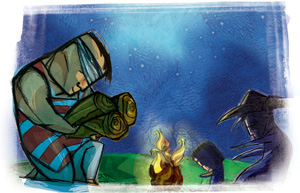 A PUBLISHER'S PERSPECTIVE
Written by: Tuula Pere
Illustration by Catty Flores
An independent publisher has the freedom to try to reach even the children of the world – after all, at her own risk. Implementing the diplomacy of the heart in a multicultural field is not easy, but in cooperation with like-minded people, it's worth a try!
BEING AN AUTHOR AND PUBLISHER WITH A GLOBAL FOCUS
Children's literature has effective tools for sharing national and global experiences between groups and individuals from different backgrounds. The publisher perspective here is a specific one and focuses on my particular approach to working globally rather than domestically. It's all about maximizing the influence of the books in reader's lives, not how much profit they make.
As a Ph.D. in Law, author, publisher, and a mother of three from Finland, I have great respect for culture and education in building a better and more human society. During the last ten years, I have written and published some 50 children's books and sold translation rights at international book fairs.
Working together with international artists presenting various cultural and linguistic backgrounds has added the illustrations a special touch of connecting cultures. It's been amazing to see how these books have started to cross borders between nations, cultures, and historical periods.
WAR AND PEACE – ETERNAL GLOBAL ISSUES
For example, my three stories about war and peace themes are now distributed worldwide in Arabic for building peaceful coexistence by The Muslim Council of Elders, a non-governmental organization from the United Arab Emirates (UAE). The books were launched at a refugee camp in Jordan, but they had already made a long way before that.
My ideas for those stories had developed from current news from the Middle East, world politics, and even from Finnish history. Through English translators and editors in Finland and the US, they reached the illustrators in Italy and Greece and finally the publisher and Arabic translator in the United Arab Emirates. The walls dividing landscapes, the brave grandmothers singing in the darkness of a war zone, or the children and families leaving their homes suddenly had developed something that we could share. We could do it despite all the differences between us, as we could reach the most profound connecting factors.
DIVERSITY AND INCLUSION – A SPECIAL TOUCH NEEDED EVERYWHERE
Another example of books crossing physical and mental boundaries is my book series about a disabled child and her family. Even the start in Finland was exceptional and took a lot of strength from all persons involved – including the writer.
The first book in the Pearl Series has been chosen to international "2021 IBBY Selection of Outstanding Books for Young People with Disabilities". A Spanish artist – living in New Zealand during the process – made the unique illustrations. The translation rights were sold to a Ukrainian publisher, concentrating on diversity and inclusion themes. The launching in Ukraine involved university and library people and the members and representatives of families with disabled children – even the Finnish writer. The following steps in countries with different cultural backgrounds have also created some discussion about adjusting the illustration to suit their needs. However, the experiences in the stories are familiar in any country.
WORKING WITH MULTICULTURAL TEAMS
My stories have been illustrated by artists living in more than ten countries – Italy, Greece, Finland, Romania, Bulgaria, Ukraine, USA, Mexico, Spain, New Zealand, and Mongolia. Translators and editors are numerous.
Different professionals working in a children's book team have a great responsibility in influencing young minds to understand cultural diversity. Instead of being plain entertainers, they are helpers and educators, too. They can present even the most delicate themes to a child in a suitable way – regardless of the difference in various cultures and societies. By making this work multicultural and combining the skills of artists from all over the world, it's possible to create impressive results.
As a children's author, I greatly respect the opportunity to be personally involved in choosing the artists and later working in constant contact with them during the illustration process. This cooperation has made it possible to tackle even the most demanding and delicate subjects, such as disabilities, poverty, and themes of war and peace. It has also been helpful when issues with some historical or national background have been adjusted for global audiences through selling translation rights.
I'm in favor of this flexible and international approach to connect literature and visual arts from various countries. It helps to tear down unnecessary walls and to build new bridges and roads between people, instead. Also, the discussions together with those involved in the process are fascinating and eye-opening.
WHOM TO REACH? WHAT TO AIM FOR?
The title of this article talks about the children of the world. Isn't that an oversized target group and a pretty naive dream? But I don't mean writing for the children of the world as a quantitative goal, not even a geographical one.
I consider the global environment of my children's books more philosophically. It is an effort to create literature that connects us as human beings together, despite any boundaries or limitations. We can speak hundreds of different languages, but at the same time, there is one that we share regardless of external conditions, religion, gender, or any other personal feature. That is the language of the heart, which has its own words and grammar and its own visual interpretations.
My personal goal is to reach people's minds and hearts, diminish prejudice and cherish respect for other human beings instead. This approach involves proceeding gently and concentrating on cooperation and helping. It does not emphasize resentment or focus on demanding and fighting. Instead, it is filled with empathy and respect.
Today, there seems to be an overall tendency to focus on the differences between people. It's far too common to make endless definitions and specifications about people's characteristics and backgrounds. If we concentrate on making infinite divisions, we'll be unable to take the right next steps. There is more to do than either deny or fight for them.
My solution would be to understand that these differences exist and seek solutions for cooperation based on tolerance. We cannot deny the existing diversities, but we can show that there is always a possibility for listening, discussion, and mutual respect.
We need the kind of little wanderers – and wonderers – like those in some of my books. They have time to listen to people on both sides of the walls and boundaries, whether real or invisible.